Teachers, Doctors and Others Speak
A selection of testimonials.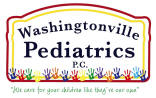 Aviva Schwab M.Ed., STEP (Systematic Training for Effective Parenting) Instructor has been an absolute asset to our patients and their families in helping them function together happily.
We started recommending Aviva and STEP to our patients about 14 years ago. As a group of all women pediatricians with children of all ages we took STEP ourselves. What a difference it made for us individually and as physicians. We now incorporate many of her ideas and methods in our parenting talks and we include her information in our intake packets for families. Many parents return to us after taking Aviva's course or listening to her recording and their only regret is that they hadn't done it sooner (like the last two times we recommended it).
Aviva's seminars are relaxing and interactive. She allows parents to talk about specific behavior difficulties and how STEP can be used to intervene. The MP3 download is a great alternative for people who cannot attend the scheduled classes.
The six pediatricians at Washingtonville Pediatrics, Washingtonville, NY
STEP has proven to be the best course I ever attended and that includes all of my undergraduate and graduate school classes.
Sandra B., parent and special education teacher
After 18 years as a teacher, this has been my best year ever. STEP works!! My students are better behaved and we are all learning more as a result of this program.
J.T., parent and teacher
Adam and Eve should have taken this course!
R. Rooney, Ph.D., psychologist
We are so glad that we took STEP as the material has been valuable in our own home and in our respective careers. We will continue to spread the word to our patients. Thank you so much!
Dr. David H., parent and pediatrician and
Rowena H., parent and speech pathologist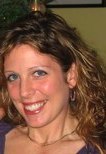 I just wanted to thank you for everything you've taught me. With all my years of college, this has been by far the most informative, beneficial course I have ever taken! There was never a class on disciplining children/students at my college but there should have been. The techniques that you have taught me have allowed me to focus less and less on misbehavior and more and more on academics. STEP strategies have minimized behavior problems and I've learned to see such behaviors in a different light. Now that I understand why some behaviors occur, I can deal with them in a 'logical' way.
I believe STEP will also help me to be a wonderful parent some day.
Sincerely,
Cyrena D., teacher
STEP is the only form of discipline I recommend to parents. In my home, it has helped eliminate a lot of yelling.
Dr. Kara Singh, parent and pediatrician
I use STEP techniques in my classroom. I have seen it work with a variety of children. It has helped my job as a teacher become much calmer. I also see the children become empowered which in turn raises their self-worth.
Susan S., parent and teacher
As the Director of Curriculum and Instruction and as a former school principal, I endorse STEP as an outstanding program to support and educate parents and teachers. This hands-on, practical approach raises children to be independent thinkers who make good choices.
Dr. Ira E. Oustatcher, parent and educator